<![endif]>


<![if (gte IE 7) | !(IE)]>

<![endif]> <![if (gte IE 7) | !(IE)]> <![endif]>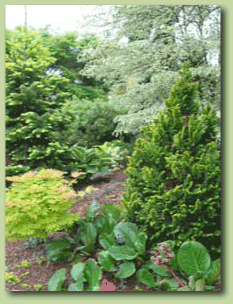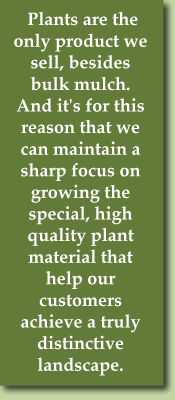 Fieldstone Nursery, Inc. is a horticultural nursery and landscape business; offering cold hardy trees, shrubs, perennials and ornamental grasses. We propagate, container grow, and field produce. We feel that locally grown plant material is a big plus for our customers. If it grows well at our nursery it will do well at your home.
We grow an extensive line of Japanese Maple cultivars, dwarf conifers, and many weeping and variegated selections of deciduous and coniferous trees and shrubs. If you are looking for the perfect specimen plant for your garden, we always have a large selection to choose from. Deciding on which one to choose is the hard part!
Click here to view our Specialty Plants page for more details and availability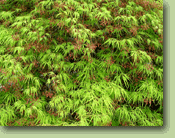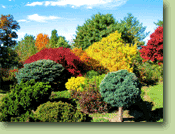 While the sales area is always stocked with seasonal favorites, we continually carry a full line of landscape plants throughout the seasons. Our container stock ranges from one gallon perennials to trees in 25-gallon pots. Our field grown material ranges from small hand-dug trees to 15'-20' machine dug Specimen Plants. Our customers are always impressed by our plant availability. Unlike most garden centers we maintain a large selection of healthy plants throughout the summer season.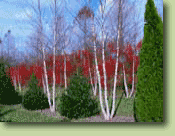 We welcome tagging of field stock for digging in the appropriate season. There is an extensive container growing area dedicated to growing primarily Japanese Maple varieties from 3 gal. - 45 gal. with in-pot irrigation. People enjoy wandering through this Maple-maze to find just the right shape, size and color.
Read articles about Fieldstone Nursery, Inc., japanese maples, and dwarf conifers courtesy of Chesapeake Home Magazine.
Fieldstone Nursery, Inc.
19316 Middletown Rd.
Parkton, Maryland 21120
410-357-5114
Hours:
Wed.-Sat. ..... 9-6
Sun. ............ 11-2
See details on our contact page.