<![endif]>


<![if (gte IE 7) | !(IE)]>

<![endif]> <![if (gte IE 7) | !(IE)]> <![endif]>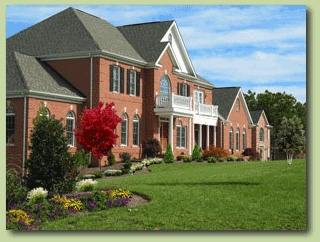 Your outdoor space should make you happy! It should be both beautiful and functional so you will enjoy relaxing, entertaining and gardening at your home.
Landscaping is also an important investment that over time increases value and adds beauty to your home. Enhancing your home's exterior is just as important as decorating your interior. Choosing professionals who can provide creative designs and supply quality plants is essential to ensure that your investment will grow!
Our customers' expertise in gardening varies so we have a variety of landscaping, consulting and design services.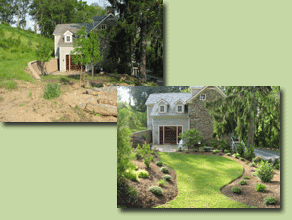 Executing a landscape project should be a pleasure and Fieldstone Nursery excels at helping their clients through the process. We offer complete full-service landscaping. Customers are introduced to our large selection of plant varieties and a plant list is developed to their particular plant preferences. We create unique designs that will reflect your taste and lifestyle, transforming your outdoors into a welcoming extension of your home. Maintenance and longevity are always an important consideration. Or of course we can just plant that very cool tree that you know will look great in that special spot!
---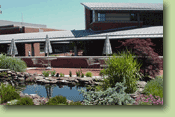 For the more avid hands-on gardener, we offer design packages that the customer can install themselves. Packages might entail a new foundation planting, a specialty garden or a master plan that can be developed and executed over time. A nominal design fee is charged up front and credited back to the customer when making plant purchases.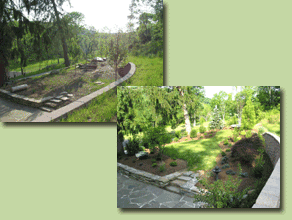 We also offer consulting services for a fee to help customers with advice on perhaps renovating an older landscape or concepts for placement of hardscaping, pools, ponds, garden beds, etc. Our customers are always welcome to bring in pictures or drawings if they just need some quick ideas or advice for a particular garden.
We can dig and transplant larger trees and shrubs. If interested please inquire about this service.
Fieldstone Nursery, Inc.
19316 Middletown Rd.
Parkton, Maryland 21120
410-357-5114
Hours:
Wed.-Sat. ..... 9-6
Sun. ............ 11-2
See details on our contact page.