<![endif]>


<![if (gte IE 7) | !(IE)]>

<![endif]> <![if (gte IE 7) | !(IE)]> <![endif]>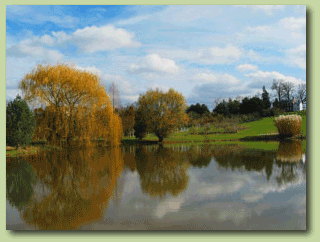 Fieldstone Nursery. Inc. is owned and operated by Mark Sullivan and Maripat Neff. We purchased our 12-acre farm in Northern Baltimore County in 1988 and moved there with our three sons to what had formerly been a dairy farm. The following year, after extensive work, we opened Fieldstone Nursery, Inc. specializing in growing unusual and hard to find plants in addition to a varied line of high quality landscape plants.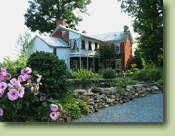 Mark and Maripat both have Masters of Fine Arts Degrees in sculpture from the Maryland Institute, College of Art. We believe that our art and design background has given us a unique perspective on selecting beautiful, interesting plants and executing exciting and innovative landscape designs. Combining our twenty years of experience in growing and designing with our passion and knowledge of plants affords our clients a winning combination.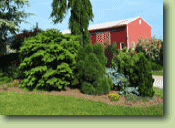 Since the beginning, Mark has undertaken the task of building and growing the nursery, with a passion and an eye for exceptional plants. Mark has an "If you grow it, they will come", approach to developing the nursery. Maripat, with a flair for landscape design and customer relations has had an "If you make them happy, they will come back and tell their friends" approach.
We are very proud of our nursery and derive a great deal of satisfaction from growing and offering superior plants to our customers. We welcome and enjoy people to visit and take a look around.
Fieldstone Nursery, Inc.
19316 Middletown Rd.
Parkton, Maryland 21120
410-357-5114
Hours:
Wed.-Sat. ..... 9-6
Sun. ............ 11-2
See details on our contact page.